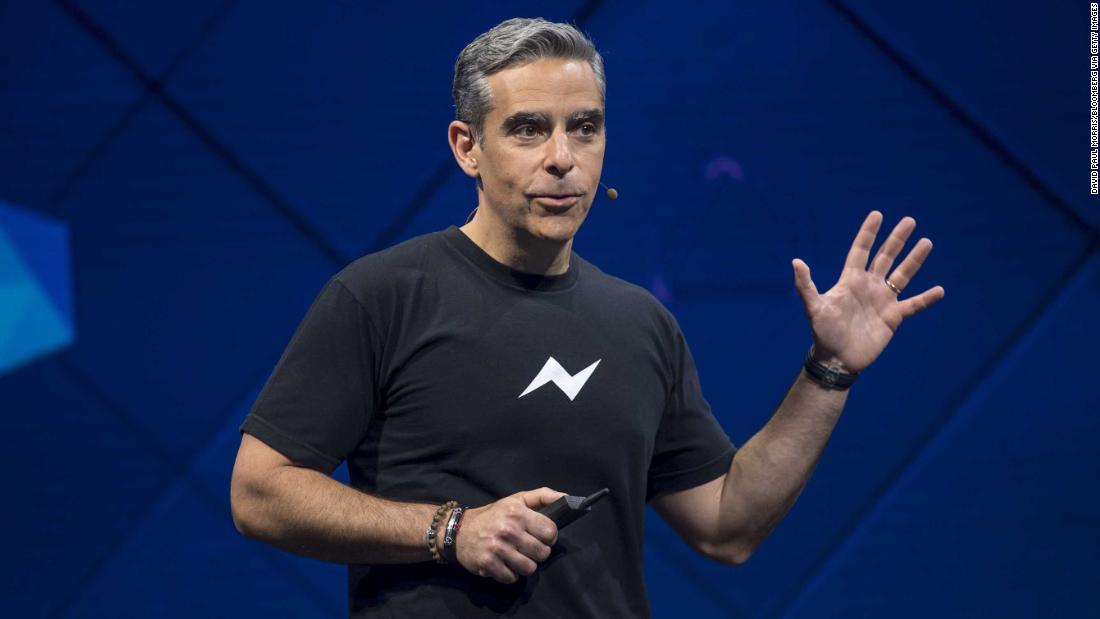 New York (CNN Business)The first of two Congressional hearings this week on Facebook's Libra cryptocurrency kicked off with a tense exchange between Senator Sherrod Brown and Facebook executive David Marcus.
"Facebook's motto is move fast and break things," Brown said. "They've moved fast and are helping to undermine our democracy. Now they're expecting us to trust them with our paychecks."
Marcus, who heads the Libra project, acknowledged the past mistakes. But he argued that Facebook has designed Libra in a way that will protect users' data and their money, and will also benefit society through increased financial inclusion.
Brown seemed unconvinced: "I think that's delusional."
It's an example of the challenges Marcus and Facebook will face as it enters two days of hearings on Libra. Libra
prompted a swift and critical response
from many lawmakers after it was unveiled last month. Members of the Senate now want to understand more about Libra and its implications both for consumers and global financial systems.
Marcus wants to convince lawmakers of the digital currency's potential benefits and Facebook's willingness to work with regulators on its implementation.
"I expect that this will be the broadest, most extensive and most careful pre-launch oversight by regulators and central banks in FinTech's history," Marcus said in his opening remarks.
This set of lawmakers has been trying to understand Libra for some time. Weeks before the official Libra announcement, with rumors of the plans swirling, the
Committee sent Facebook a letter
requesting information on how Libra would work and how users' data would be protected.
Facebook said it met with lawmakers and regulators in the lead-up to the announcement, including with Federal Reserve Chairman Jerome Powell.
Brown has repeatedly criticized Facebook's plans for Libra. He said last week the currency could pose a "threat to our democracy" if it were to become such a widely used medium of exchange that it compromised the Fed's ability to enact monetary policy.
"They're motivated by one thing: surely their own bottom line," Brown
said last week
. "Allowing Big Tech companies to take over the payment system or position themselves to influence monetary policy would be a huge mistake."
But Facebook says Libra and its governance organization, the Libra Association, will not aim to supplant the Federal Reserve or any other central bank.
"The Libra Association … has no intention of competing with any sovereign currencies or entering the monetary policy arena," Marcus said.
Many senators opened their remarks by mentioning concerns about user privacy and data security.
Facebook has said it established Calibra as an independent subsidiary within the company to develop its digital wallet and other products to use Libra. The company says Calibra will not share users' financial data with Facebook, except under limited circumstances such as for fraud mitigation. The two will also share financial data if users agree to it, though it is unclear how it will ask users for their consent.
Senator Pat Toomey, the Pennsylvania Republican, asked Marcus whether Facebook ever intends to seek users' consent to monetize their financial data, the way the company does with other user data.
"I can't think of any reason right now for us to do this," Marcus said.
Lawmakers also had questions about the decision to base the Libra Association, the currency's governance board, in Switzerland. Committee Chairman Mike Crapo asked what this would mean for the Libra Association and Calibra's adherence to US financial regulations.
"The decision to locate in Switzerland was not an attempt to evade regulation or responsibility in the US," Marcus said. "We thought a global, digitally native currency used by people around the world would benefit from being headquartered in an international place that is the home to many international organizations."
Marcus added that Calibra plans to follow federal and state financial regulations.
Read more: https://www.cnn.com/2019/07/16/tech/libra-facebook-senate-hearing/index.html