Bitcoin bulls may have just got the technical signal they've been hoping for.
The world's biggest cryptocurrency by market value rose above its 50-day moving average for the first time since mid-January, up as much as 5.8 percent on Monday, the most in two weeks.
The rebound comes after a precipitous fall from record highs in December amid debates on how to value the digital coin and threats of regulation. Crossing the key level may raise spirits of investors as they look for anything to spark a renewed rally.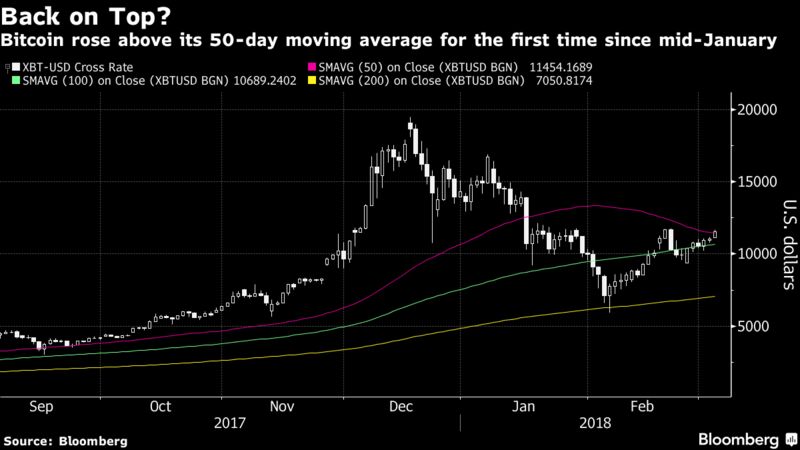 Read more: http://www.bloomberg.com/news/articles/2018-03-05/bitcoin-rises-above-50-day-average-for-first-time-since-january