Bitcoin Just Had Its Biggest Drop in a Month
Traders waiting for a pullback in bitcoin's price to rebuild positions in the world's largest cryptocurrency may have the U.S. Commodity Futures Trading Commission to thank.
In a primer on the asset class published Tuesday, the agency said virtual "tokens" used in initial coin offerings can come under CFTC oversight, a message that a market averse to scrutiny did not take well.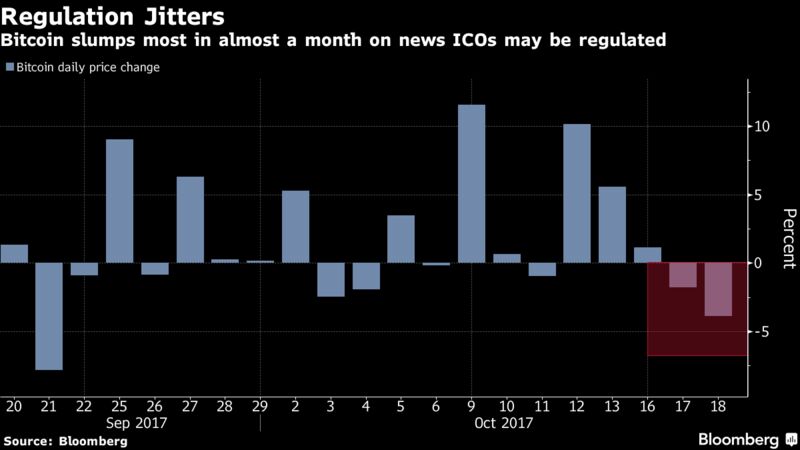 Bitcoin fell as much as 8.4 percent, its biggest loss in almost a month, to as low as $5,109.
The U.S. Securities and Exchange Commission has already said tokens from some ICOs can be securities under its oversight. "There is no inconsistency between the SEC's analysis and the CFTC's determination" from 2015 that virtual currencies are commodities, the CFTC said.
If September's price plunge is any guide, losses on bets that bitcoin will fall within U.S. regulatory jurisdiction could be short lived. Bitcoin was quick to shrug off China's move to tighten its grip on trading, extending an eight-fold increase over the past year to a record high of $5,866 on Oct. 13.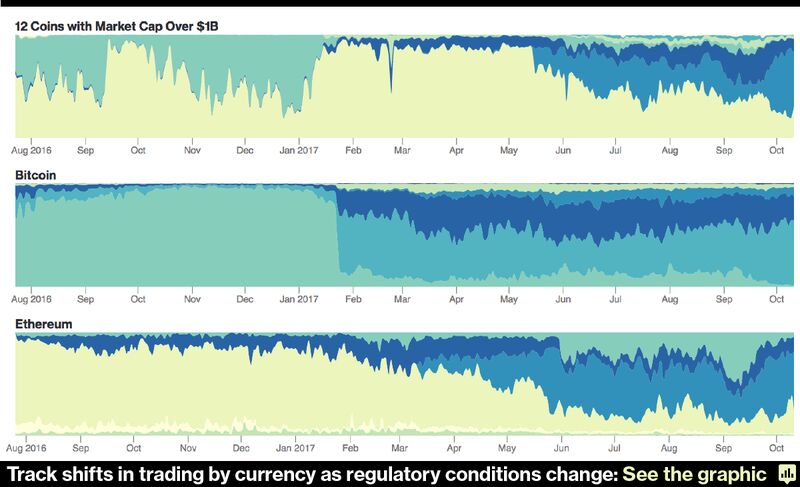 Read more: http://www.bloomberg.com/news/articles/2017-10-18/bitcoin-dips-most-in-month-on-oversight-fear-that-s-not-a-lot