Bitcoin Futures Could Open the Floodgates for Institutional Investors
Bitcoin is spiking to a record after CME Group Inc. said it's planning to launch bitcoin futures as the move could open the floodgates of investors who have been standing on the sidelines as bitcoin soared over 500 percent this year.
The cryptocurrency jumped as much as 5.2 percent to $6,416.39 after the CME said it will start offering trading the derivatives in the fourth quarter. Futures will be settled in cash based on a bitcoin index that CME started calculating in November.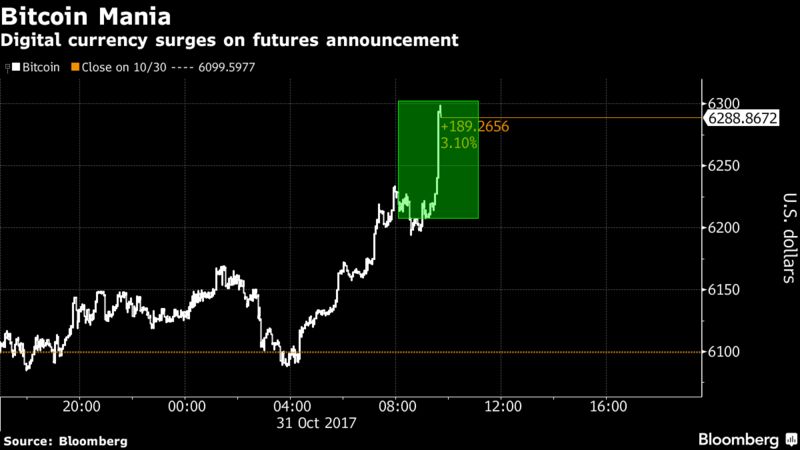 The move comes after the Chicago Board Options Exchange said in August it's exploring bitcoin derivatives opportunities, while the Commodity Futures Trading Commission in July registered cryptocurrency trading platform LedgerX as the first federally regulated cryptocurrency derivatives exchange and clearinghouse.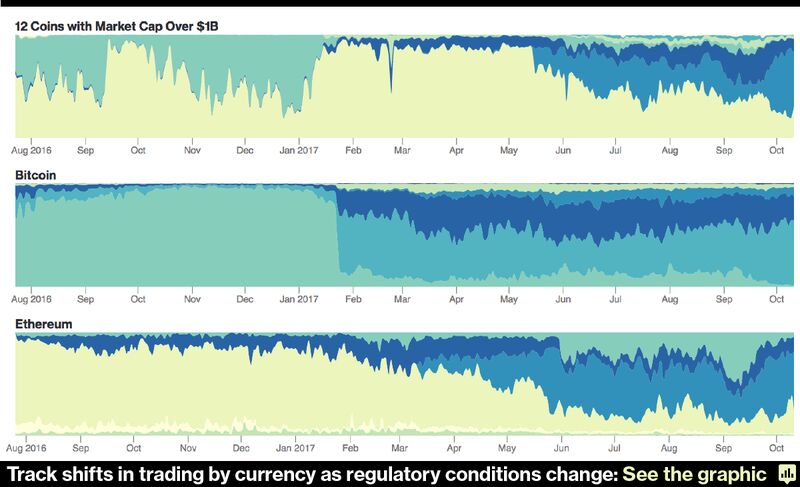 With bitcoin futures becoming mainstream, the next logical step seems to be a bitcoin exchange-traded fund, as the Securities and Exchange Commission had cited the lack of derivatives as one of the reasons for rejecting approval of the funds. ETFs and derivatives are likely to make bitcoin trading a lot more palatable for hedge funds and mutual funds, as the instruments will allow them to hedge for the digital asset's volatility and avoid some of the hassles of investing in bitcoin directly.
Read more: http://www.bloomberg.com/news/articles/2017-10-31/bitcoin-futures-could-open-to-floodgates-of-institutional-money