Japan's FSA warns Binance for operating without a license

Biggest cryptocurrency fell 4.5% after news first reported
A regulatory rebuke for one of the world's largest cryptocurrency exchanges is giving Bitcoin investors the jitters.
Japan's Financial Services Agency issued a warning to Binance for operating cryptocurrency exchange services with Japanese residents through the internet without a license in the country, according to a statement on the agency's website. Bitcoin fell as much as 4.5 percent after the Nikkei first reported the warning on Thursday, and was down 0.2 percent at 9:31 a.m. in Hong Kong on Friday.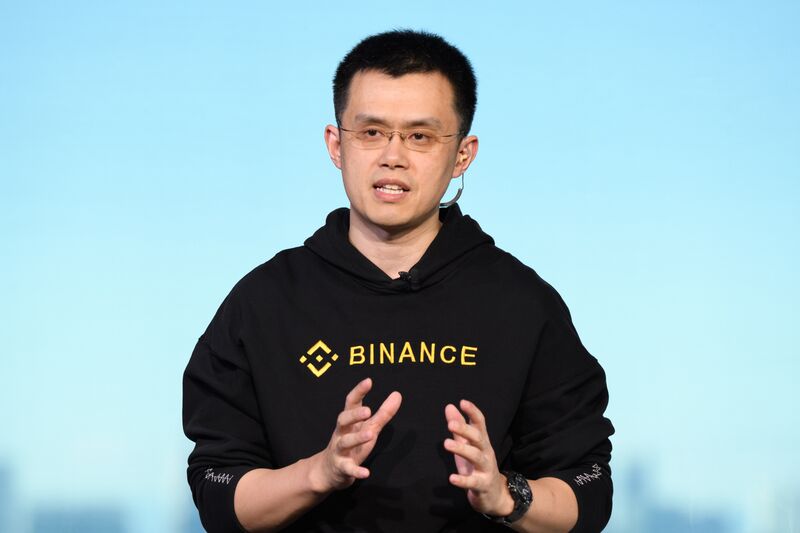 Binance, founded by Zhao Changpeng, was warned because it had several staff in Japan and had been expanding without official permission, according to a person familiar with the FSA's plans, who asked not to be named because the information is private.
The news adds to signs that governments around the world are stepping up scrutiny of cryptocurrencies amid worries that they're facilitating everything from money laundering to tax evasion and fraud. Japan, one of the most active markets for digital assets globally, introduced a licensing system for virtual currency exchanges last year in an effort to improve oversight.
Binance told Bloomberg in January that it was working to acquire a license in Japan, but the warning could complicate those efforts. Zhao said on Thursday that the exchange is "engaged in constructive dialogue" with the FSA. While Binance was founded in Hong Kong last year, Zhao has said that his company does not currently have a legal headquarters anywhere in the world.
Read more: What the World's Governments Are Saying About Cryptocurrencies
The FSA has been clamping down on cryptocurrency venues in the wake of a $500 million theft from Japanese exchange Coincheck Inc. in January. Last month, the regulator issued an administrative penalty against Macau-based Blockchain Laboratory Ltd. for giving seminars and providing consultation services in Japan without a license. Earlier this month, it suspended several local venues for poor security measures.
Binance has consistently ranked as the world's largest cryptocurrency exchange by volume since late last year, according to Coinmarketcap.com. It held the top volume ranking for the past 24 hours, trading about $1.6 billion, the website shows.
Read more: http://www.bloomberg.com/news/articles/2018-03-22/bitcoin-falls-after-report-that-binance-faces-warning-in-japan