22-Year-Old Behind $5 Billion Crypto Is Just Getting Started
(Machine translation provided by Google and reviewed by Bloomberg editors.)
Dominik Schiener would have had 500,000 reasons to turn his back on cryptocurrencies. That is the amount of euros the young man from Berlin lost in 2013/2014 in an attempt to set up a trading platform for digital money. But he remained true to the topic and helped to established IOTA in 2015. Today, that is the world's eleventh largest cryptocurrency with a
market cap of around $5 billion.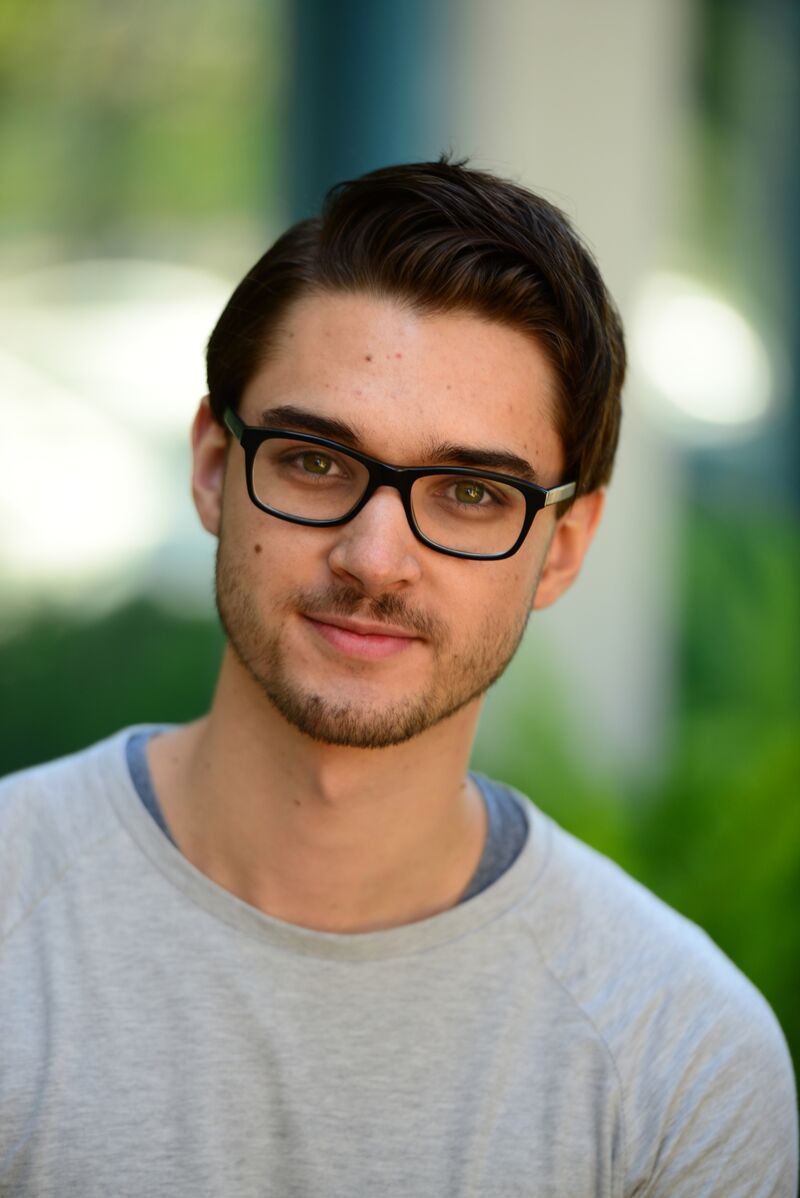 Following the involvement of some German companies such as Volkswagen AG, the next growth phase for IOTA is now starting, the 22-year-old said in an interview with Bloomberg. In addition to the Berlin base, offices are being set up in Toronto, Tokyo, Oslo and Taiwan. "Many still perceive IOTA as a German cryptocurrency, and we want to change that," he said.
The IOTA Foundation, which is behind the currency and steers the development of the underlying technology, has the money to do so. Slightly more than 300 million euros are in the treasury, in the form of IOTA tokens, according to Schiener, who heads the foundation. They were donated by users.
Approximately 50 people work for the foundation in Berlin, including eight mathematicians "They all receive their wages not in euros, but in IOTA tokens."
Schiener has been living in Berlin since the summer 2016, not without a reason. "Here, we have the right ecosystem for cryptocurrencies," he said. From the German capital, he was also able to make contact with many companies which are now involved in the development of IOTA and it's technology – for example, when it comes to automatic micro-payment transactions between machines.
Johann Jungwirth, Chief Digital Officer of Volkswagen Group, has recently been added to the supervisory board of the IOTA Foundation. "He oversees the annual roadmap of the foundation," a spokesman for the car maker confirmed. "Jungwirth is convinced of IOTA, the technology and its relevance for various applications in the context of mobility."
RBVC, the venture capital firm of Bosch Group, also works with IOTA and has invested money. "Bosch sees several promising approaches in the IOTA architecture, especially with regard to the internet of things," according to Hongquan Jiang, Investment Partner at RBVC.
Neither Volkswagen nor Bosch wanted to comment on specific projects with IOTA.
At Deutsche Bank Wealth Management, crypto technologies are considered to be generally interesting. "Crypto currencies make transactions even easier and cheaper," Markus Mueller, global head of Chief Investment Office for high net worth individuals, said. From his point of view, there is the potential to revolutionize some industries from the ground up.
Nevertheless, cryptocurrencies appear to be a marginal topic for most companies at the moment. "With regard to cryptocurrencies, we see no need for consulting at larger companies," Jochen Schwabe, partner at Schwabe, Ley & Greiner in Vienna, said. "Some customers are testing Bitcoin transactions, but only to be prepared in case of emergency – like blackmail."
Schiener himself firmly believes in his cryptocurrency and keeps his assets in IOTA tokens, he said. "I did not want to be one of those who sell at a high and get rich quick," he added.
He blames the failure of his first crypto company, which he had founded at the age of 17 years in Switzerland, on the environment at the time. "Digital currencies and the blockchain were not relevant enough yet," Schiener said. "Many associated it with drug deals and other dark businesses, and no bank wanted to give me an account for the company."
After his entrepreneurial adventure in Switzerland, he returned to his native South Tyrol at the age of 18 and moved in with his parents. He did his high school diploma. "Although I lost all my money, I was still convinced of crypto currencies," Schiener said.
This conviction eventually led to IOTA in early 2015. Together with David Sønstebø, Sergey Ivancheglo and Serguei Popov, he launched the digital currency. But he also knew that South Tyrol was not the ideal location to advance such an ambitious project. Hence the move to Berlin.
At the German capital he does not only appreciate the eco-system for cryptocurrencies and the many contacts to companies. Schiener: "In addition, Berlin is a great city to live in. Unlike in Switzerland, buying a beer in a pub does not make you poor."
Original Story:
22-jähriger Berliner hinter 5-Mrd-$-Kryptowährung erst am Anfang
For more on cryptocurrencies, check out the podcast:
Read more: http://www.bloomberg.com/news/articles/2018-03-07/22-year-old-behind-5b-cryptocurrency-is-just-getting-started